Location / Venue:
Dept of Surgery Boardroom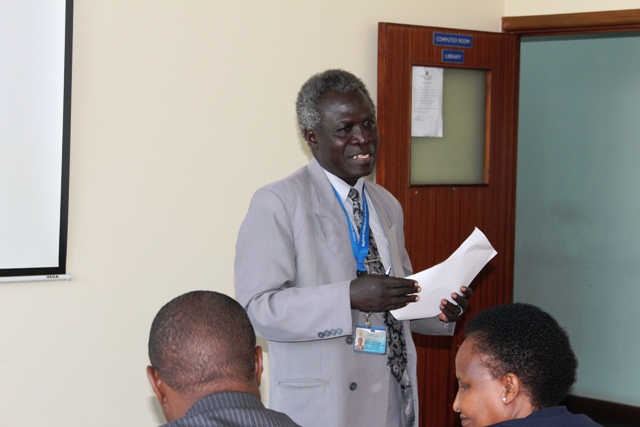 Dr. Dismas Ongore delivers his address during the orientation of new students at EAKI.
School of Public Health Director, Dr. Dismas Ongore was among the people who addressed the first batch of students admitted at the East African Kidney Institute [8] (EAKI).
In his address, Dr. Ongore noted that kidney diseases are becoming a big problem that needs quick intervention by medics.
Read more details here [9]