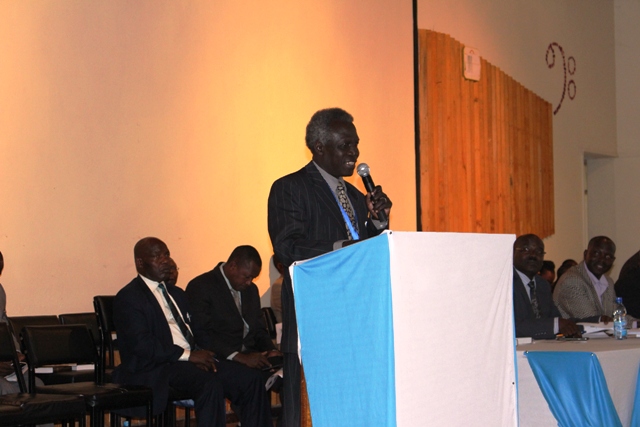 School of Health Director, Dr. Dismas Ongore addressing newly admitted students at Millenium Hall 2 in Chiromo.
School of Public Health Director, Dr. Dismas Ongore was among the speakers during the orientation for the newly admitted students for the 2017/2018 academic year.
The Director congratulated the students for making it to the University of Nairobi and welcomed them to the College of Health Sciences.
He urged them to make good use of their time for them to successfully complete their studies.
Click here for more details. [8]