There are 13 confirmed conferences and 2 workshops for the 2019 Edition of Research Week which will be held between…
Latest News & Announcements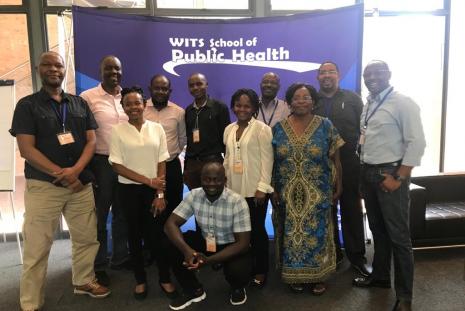 Tuesday, December 17, 2019 - 07:38
CARTA doctoral supervisors workshop was held from 21-26 November 2019 at university of Witwatersrand.
Kenyan attendees from SPH including Dr. Rose Opiyo and Dr. Richard Ayah.
Monday, September 23, 2019 - 06:07
Prof. Walter Jaoko, Director KAVI-Institute of Clinical Research was one of the ten individuals who were honoured at the Ten out of Ten (1O/10) Awards held at the House of Lords in the Palace of Westminster, London on 9th September, 2019.
Read more
Wednesday, September 18, 2019 - 09:01
The School of Public Health, in collaboration with Uthiru Health Centre, Wangige Sub-County Hospital, the Chief-Uthiru Location and Assistant County Commissioner-Kabete Sub County held a Health Education on Friday 14th June, 2019 in Uthiru and Wangige.
The exercise was undertaken by the
Read more